Al Ghazi Tractors Limited AGTL established in 1983 is the contributory company of Al Futtaim Group of Dubai which is well renowned business groups of United Arab Emirates. CASE New Holland is the technology provider of AGTL tractors, company is manufacturing the models under the technology license of New Holland. above 30 Billion company is making well establishment in the market of tractors industry. Tractors are liked all over the world especially for farms with implements usage.  Technology of engine is best for conditions in countries like Pakistan. AGTL manufacturing plant is located at Dera Ghazi Khan City of south Punjab province.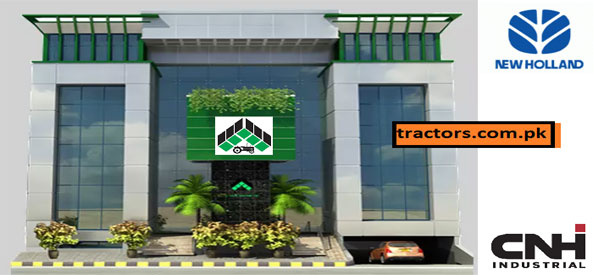 Al Ghazi Tractors Company Share Holders:
Company is the property of Al Futtaim group, Mr. Omar Al Futtaim is the owner of the group.
| | | |
| --- | --- | --- |
| Al-Futtaim | Case New Holland | Pakistan |
| 50.20% | 43.17% | 6.63% |
AGTL Leading Team Members (Management + Board of Directors):
Chief Executive Officer (CEO) AGTL: Raheel Asghar
Raheel Asghar joined the company on October 05, 2020 having more than 20 year of experience. He left Toyota motors as Director Technical, now have dreams to make AGTL market leader again in the Pakistan.
General Manager Marketing : Muhammad Saeed Mushtaq
General Manager GM Plant: Col (R) Syed Shahid Mahmood
Deputy General Manager After Sales Service: Shahzad Akram
Chief Financial Officer CFO & Executive Director :  Malik Ehtisham
Company Secretary: Muhammad Babar
Al Ghazi Tractors Ltd. Regional Offices
Lahore (Punjab)

Multan (Punjab)

Mr. Saeed Mushtaq

GM Marketing

Mr. Muhammad Ammar Karim

Deputy General Manager Marketing

Address with Contact Number:

Marketing Center, 10 KM Sheikhupura Road, Lahore, Pakistan

+92-42-37306821-28

20 , Industrial Estate, Multan, Pakistan

+92-61-6514070

+92-61-6514057

+92-61-6514058

+92-61-6514059
Islamabad 

Sukkur (Sindh)

Mr. Muhammad Mohsin

Regional Manager

Mr. Akhtar Aziz

Senior Regional Manager

Flat No. 7, 2nd Floor, City Arcade, 1-8 Markaz, Islamabad, Pakistan

+92-51- 4862524

House # 8/A Hamdard Society Air Port Road, Sukkur, Pakistan

+92-71-5633920
Head office of the company is located at Karachi following the Address: Tractor House, 102-B, 16th East Street, DHA Phase I, Off. Korangi Road, Karachi, Pakistan +92-21-35318901-5. 
AGTL Plant Address: Plant P.O. Box 38, Sakhi Sarwar Road, Dera Ghazi Khan, Pakistan +92-064-2020750.
Al Ghazi Tractors Technology:
Company started manufacturing of tractors in 1st September 1983, and at Plant DG Khan 1985. Al Ghazi tractors Ltd was taken by Al Futtaim Group in 1991. Total area of main lant is 90 acress at Sakhi Sarwar Road DG Khan. In Pakistan FIAT tractors are considered to be best for agricultural use. There tractors have strong and powerful engine. Work on wheat thresher, water lifting pumps, bore, tube well water lifting, Cultivator, Rotavator, Laser Land Leveler, Chisel and all other types of plough is much efficient. Company claims the consumption of fuel is less than competitor. Feedback of performance is good throughout the farming community.
Market Share of AGTL:
Al Ghazi has sold more than 500,000 units of tractor till 2019. AGTL is at 2nd position in tractors market of Pakistan followed by its strong competitor Millat Tractors makers of Massey Ferguson tractors. AGTL holds the 33% of Market share it differs area to area with respect to soil conditions and crops pattern. For example in District Rahim Yar Khan, Millat tractors leads the market due to Sugarcane crop area. Tractors is used for haulage purpose on the other hand if we see Muzaffargarh, Bahawalpur, Lodhran etc Al Ghazi is at top. Although for farming purposes New Holland tractors is preferred by everyone.
Models of New Holland Al Ghazi Tractors:
| | |
| --- | --- |
| Model | Horse Power |
| NH FIAT 480-S | 55 HP |
| NH FIAT 480-S with Power Steering | 55 HP |
| NH GHAZI | 65 HP |
| NH GHAZI with Disk Brake | 65 HP |
| NH FIAT 640 | 75 HP |
| NH FIAT 640 with Disc Brake | 75 HP |
| NH 640-S | 85 HP |
| NH 640-S with Disc Brake | 85 HP |
| NH Dabung | 85 HP |
| NH 70-56 (4x4WD) | 85 HP |
| NH 55-56 (Discontinued) | 55HP |
| NH 60-56 (Discontinued) | 65HP |
Network of Al Ghazi Tractors Ltd.
Company has above 80 dealership through the country along with the export of tractors to Afghanistan, Saudi Arabia, UAE, Africa etc. Sales trough the private showroom is also handsome tractors are booked from dealers. Dealers are categorized in 3S, 2S and 1S dealership for cash booking through the country, business from ZTBL and sales of spare parts, Lube Oil respectively.
If we talk about after sales network, authorized workshops are spread in all over the country. Warranty claims are done with the help of workshop mechanics and dealer itself. Company provides the warranty duration of all parts except rubber and electric for one year of 1200 running hours.
Download Annual Reports of Al Ghazi Tractors Limited.
You can download annual reports of AGTL from below given links.