NH 70-56 4WD Tractor is 85 horsepower diesel engine, available in Pakistan. This tractor is being manufactured in Pakistan by AL Ghazi Tractors (AGTL). New Holland 7056 is more powerful than NH640 special which has the same HP but is 2 wheel drive. This tractor provides more traction and hence good work efficiency. Its competitor model is Millat's Massey Ferguson MF 385 4WD tractor.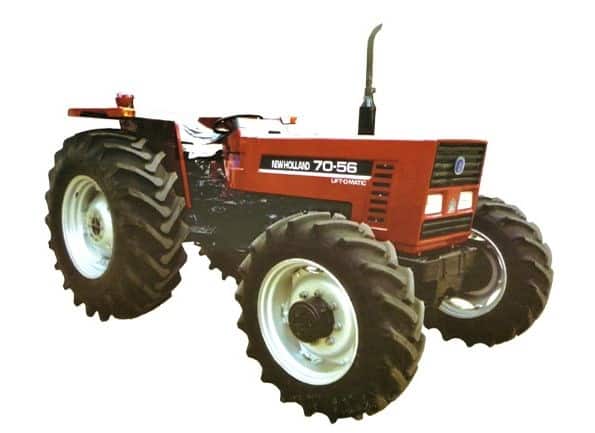 NH 70-56 4WD Tractor Price in Pakistan 2023
| | |
| --- | --- |
| New Price | New Price Effective Date |
| Rs. 3,073,000 | 2 August 2022 |
(This is ex-factory invoice rate). New price revision announced on 21 Junly 2022.
Check Details: AL Ghazi Model 2023 Blue Tractor
Features NH 70-56 4WD Tractor
70-56 4WD Tractor has hydrostatic power steering which delivers comfort for the driver.
It has four piston cylinders having bore & stroke of 104*115mm piston displacement is 3908 cc. It applies a maximum torque of 27 Kgm.
Operating weight of NH7056 is 2600Kg.
It has two fuel filters, one oil, and one air filter.
Cerametallic dual clutch plate has a diameter of 305mm*254mm.
AGTL 7056 tractor has 8 gear speeds.
Efficient and automatic hydraulic system with latest lift-o-matic technology. Hydraulic lifting capacity of NH 70-56 4WD Tractor is 2200KG. Hydraulic pump flow capacity is 34.5 KG/square cm.
It has oil immersed disc brakes which are mechanically actuated.
Live PTO having a diameter of 35mm gives 540 PTO rpm at 1750 engine's rpm.
Front tyres size of NH 7056 tractor is 12.4/11-24 and rear tire size is 18.4/15-30.
Applications of NH 70-56 4WD Tractor
Tractor performs best for cultivation and tillage practices.
It can operate all modern heavy agricultural implements like disc plow, potato planter, rotavator, ridger, water pump, thresher, wheat straw chopper etc.
Fiat 7056 tractor is also preferred for commercial and construction jobs.
It is compatible with PTO operated machinery.
This tractor also performs very well with trolley and haulage drive.
Specifications of NH 7056 4WD Tractor: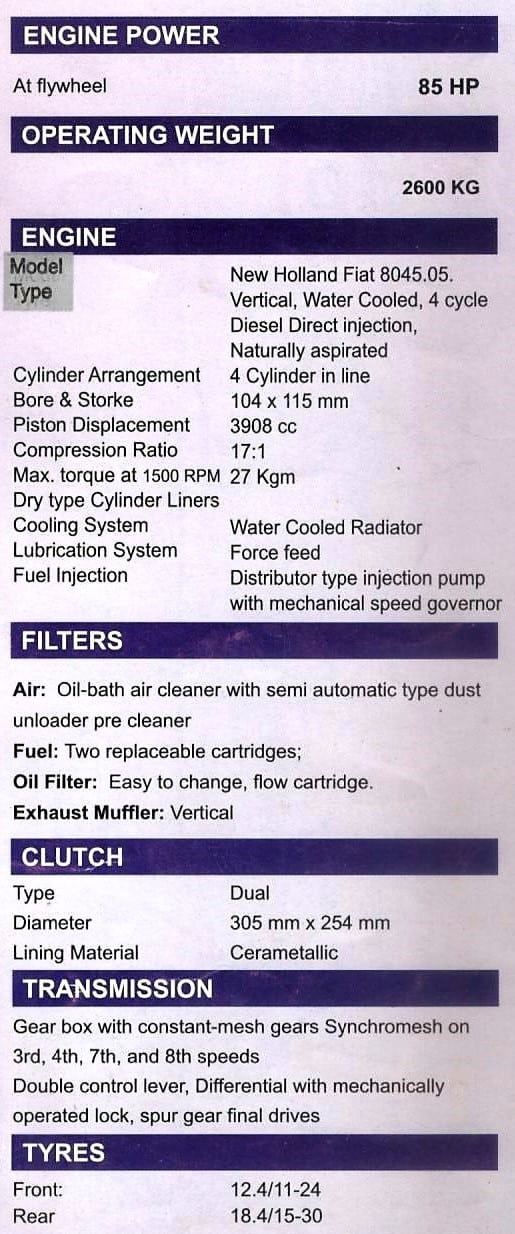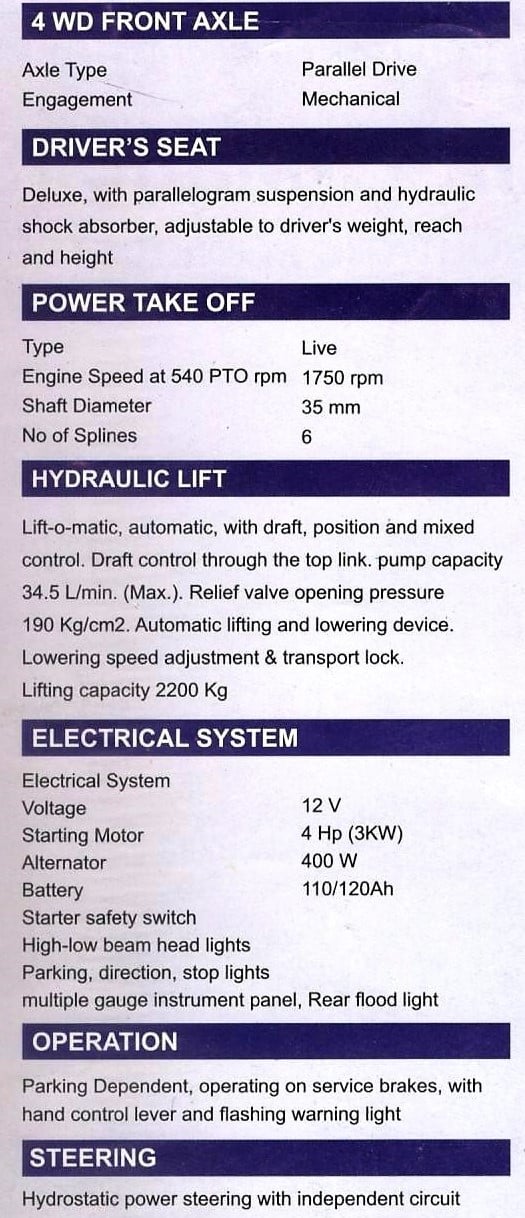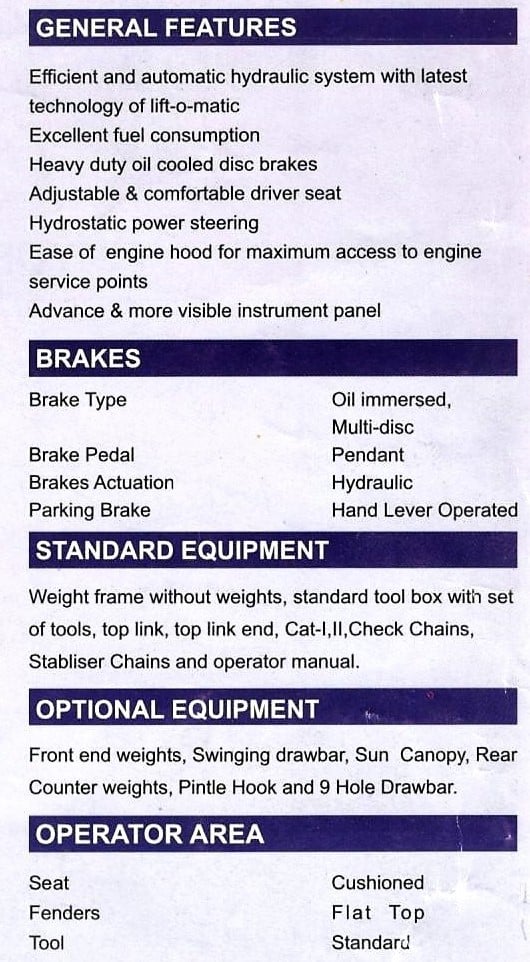 Visit Official website of AGTL.