The term tine cultivator is applied to an implement designed for row crop cultivation, although in Pakistan it is used as a secondary tillage implement for seed bed preparation. It is arranged with a V-shaped narrow shovel/tine bolted with C-shaped of L-shaped standard which is attached to frame. The cultivator has 9, 11 or 13, 15 etc. tines arranged in front and rear gangs in a staggered manner. Tine cultivator is attached with the lower links of tractor of category I&II. Usually top end of standard is attached with a spring to overcome hard soil patches and save the cultivator form breakage. Tine cultivator leaves uncut soil if not run cross-wise.
Excessive use of tine cultivator is detrimental as it helps in the development of plow pan under the root zone, which impedes root growth and water percolation. However its low cost and easy availability in Pakistan has made it all purpose tillage implement.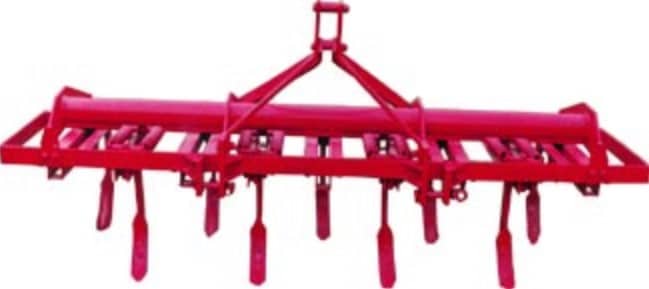 Tine Cultivator Price in Pakistan 2022:
| | |
| --- | --- |
| Tine Cultivator Type | Price in Pakistan (Range) |
| Cultivator Heavy Duty (13 – Tines) | Rs. 96,000-105,000 |
| Cultivator Heavy Duty (11 – Tines) | Rs. 90,000-96,000 |
| Cultivator Heavy Duty (09 – Tines) | Rs. 80,000-90,000 |
Millat tractors, AL Ghazi tractors, Umer Agro Industries and some other companies are manufacturing these tine cultivators. Okara, Gujranwala and Multan are the main hub for implements production. Millat Tractors Ltd. is the market leader in tractors sales in Pakistan. They are manufacturing Massey Ferguson Tractors in Pakistan at Lahore plant. In implements category they have also a wide range tractor implements. Like tractor their quality of agricultural implements is also good.
Millat Cultivator Specifications: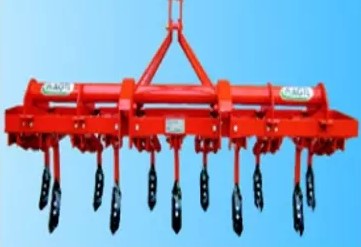 Al Ghazi Tractors Ltd. is 2nd market leader in tractors production in Pakistan. They are producers of New Holland Tractors in Pakistan. Company is not so much focusing on manufacturing of tractor implements. Their primary focus is tractors sale right now. Though they have now imported Combine Harvester TC 5.30 and started to sell it in Pakistan.
Al Ghazi Cultivator Specifications: