All blames go to the Pakistani rupee because of its depreciation against US Dollar. Since Pakistani tractor prices have been increased significantly in last 2 years.  Dollar was at Rs. 103 in late 2017 in the open market but now it has soared up to Rs. 154. What can companies do apart from increasing the prices to maintain their profit margins?
Tractor companies in Pakistan have changed (increased) their models prices 6 to 7 times over the above mentioned period. Increased taxes and duties by the government in the last budget had also played a crucial role in the prices hike. There has been an immense increase in the cost of production of tractors because of increase in taxes, prices of raw material and other inputs.
This had led the sales of tractor industry dropped by 35% in the last year. Check the market share of tractor companies here.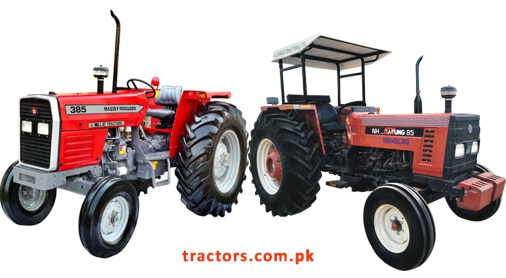 Change in Pakistani Tractor Prices
Table below is showing how much prices have been increased by local tractor manufacturing companies. Major companies are Millat Tractors and Al Ghazi Tractors Limited which have been mutually changing the prices.

Besides maintaining their profit companies are struggling to achieve sales targets. Financial situation of farmers is also not at par. Most of the customers have started to buy used tractors because of prices increase. Business of old/used tractors is getting pace as the purchase new tractor is going far away from the approach of small farmers.