Millat Tractor Company has suspended production activities due to decrease in demand, financial crisis.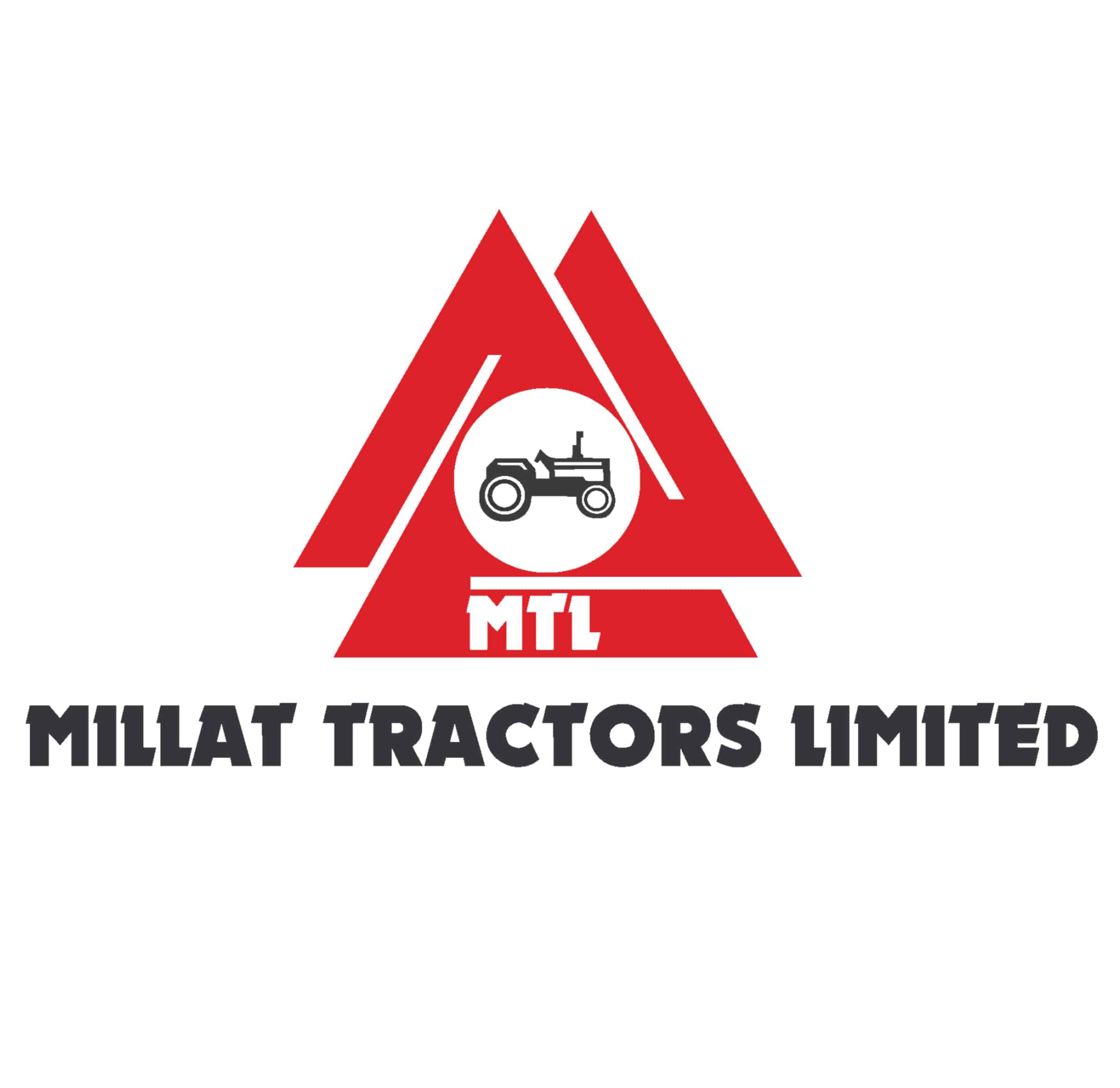 Millat Tractors Ltd., the country's largest agricultural machinery and tractors manufacturer, has announced to stop production from January 6th, 2023, due to financial difficulties and lack of demand. A notification issued by the company said the company will remain closed from January 6 2023 until further notice due to reduced demand for tractors and a cash crunch.
ملت ٹریکٹر کمپنی نے طلب میں کمی، مالی بحران کے باعث پیداواری سرگرمیاں معطل کردیں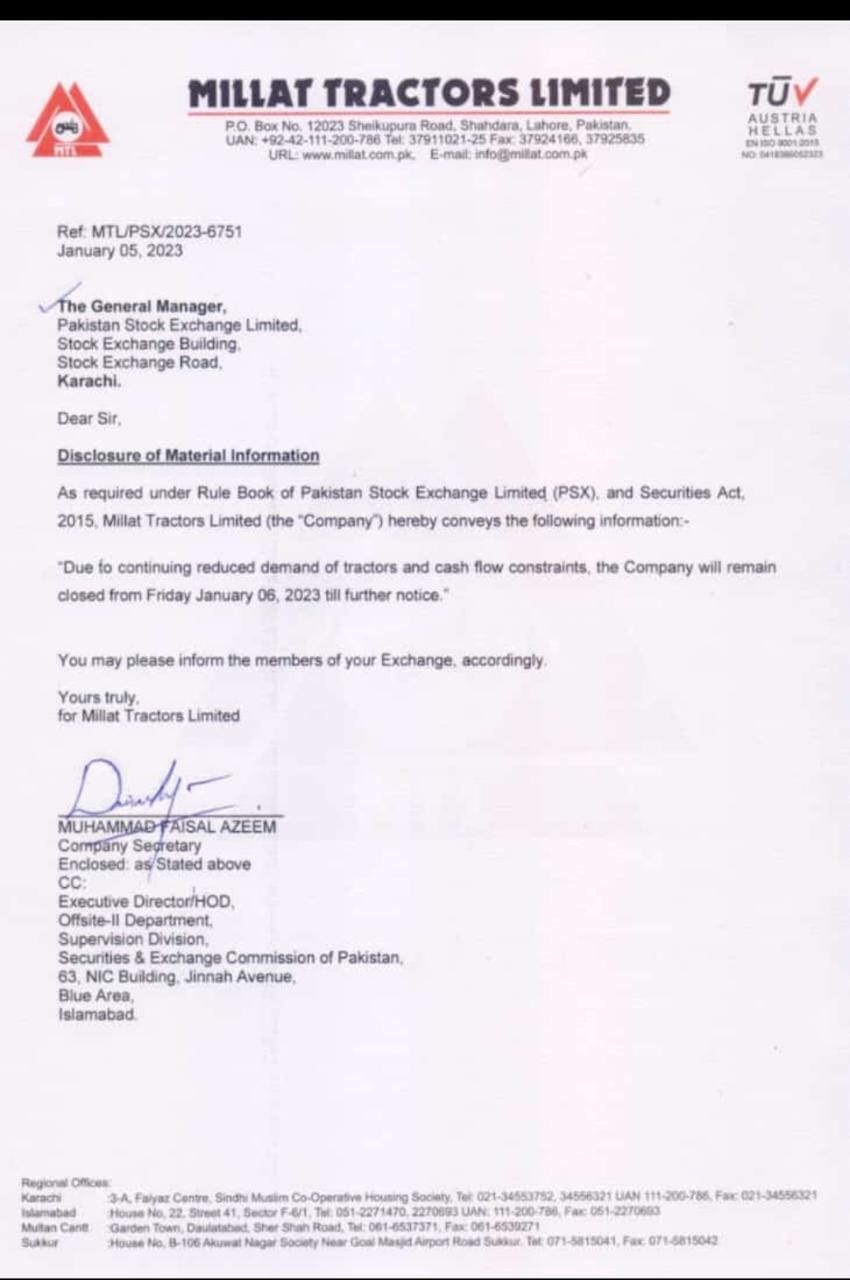 Check Also: Millat Tractor Prices
The tractor industry has been aggravated by the floods where the demand has been reduced massively. Apart from this, the company had also suspended its production in March 2022 due to severe financial losses. The company had said that the entire tractor manufacturing industry is facing severe liquidity (cash) crunch as over Rs 8 billion of sales tax refunds of the industry were stuck with the Federal Board of Revenue (FBR) for the past two years.
Similarly, Al-Ghazi Tractors Limited is facing the same situation like Millat Tractors Limited.