Massey Ferguson MF 360 Tractor Price is Rs. 2,580,000. It is 60 horsepower tractor manufactured by Millat tractors in Pakistan. This tractor is the additional featured version of MF 260. Customers demand this tractor who need power steering. Main features of 360 tractor are hydrostatic power steering and disc brakes. The competitor of this tractor in the market is New Holland NH Ghazi DB tractor.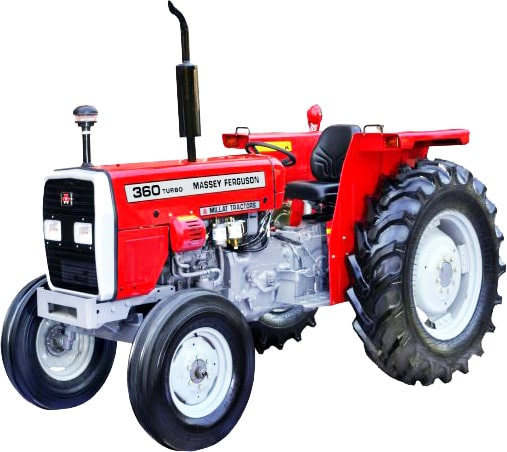 MF 360 Tractor Price in Pakistan 2023
| | |
| --- | --- |
| Model | New Price PKR |
| MF 360-2WD | Rs. 2,690,000 |
| MF 360-4WD | Rs. 3,795,000 |
New price Effective from 26 August, 2023
Check Also: MF 260 Tractor Price & Specs
Applications of MF 360 Tractor A Multi-Purpose Tractor
Tractor is mostly used in haulage segment.
It can operate all agricultural implements like rotavator, water pump, thresher, mould board plow, cultivator etc.
360 Tractor operates hydraulic tipping trolley.
Water bowsers in the commercial segment.
Features of Millat MF 360 Tractor
Turbo charged diesel engine make it mor efficient.
MF 360 tractor has Hydrostatic Power Steering which provides real comfort for driver.
Heavy Duty Front Axle & Support make this tractor strong.
This tractor is water Cooled, Oil Cooler keeps the tractor temperature optimum.
Longer wheel base creates greater pulling power.
It has high performance, fuel efficient, diesel turbocharged engine.
Robust Straddle Rear Axle with Epicyclic Reduction Unit
Efficient Oil-Immersed Multi-Disc Brake System.
Durable Crown Wheel & Pinion.
High PTO Power gives 48HP at rated engine speed.
Gross weight of MF 360 is 2,010 kg
Brake Type is Oil-immersed, Multi-disc with mechanical actuation.
Brake Actuation Mechanical
Dual clutch plate has a diameter of 305mm*254mm.
Hydraulic lifting capacity of MF 360 Tractor is 2145KG. Pump flow capacity is 16 l/m with the Maximum pressure of 21 MPa at normal operating temperature.
Hyd. Functions are Draft control, Position control, Response control and Constant pumping.
Front tyres size of 360 tractor is 7.50-16 (6PR) and rear tyre size is 14.9 / 13 – 28 (6 PR)
Transmission type has sliding spur 8 forward and 2 reverse
Maximum road speed of Millat 360 tractor is 28 KM/Hr.
Optional equipments are Front end weights, Swinging Draw bar, Sun Canopy, Pintle Hook & 9 hole draw bar.
Specifications of MF 360Tractor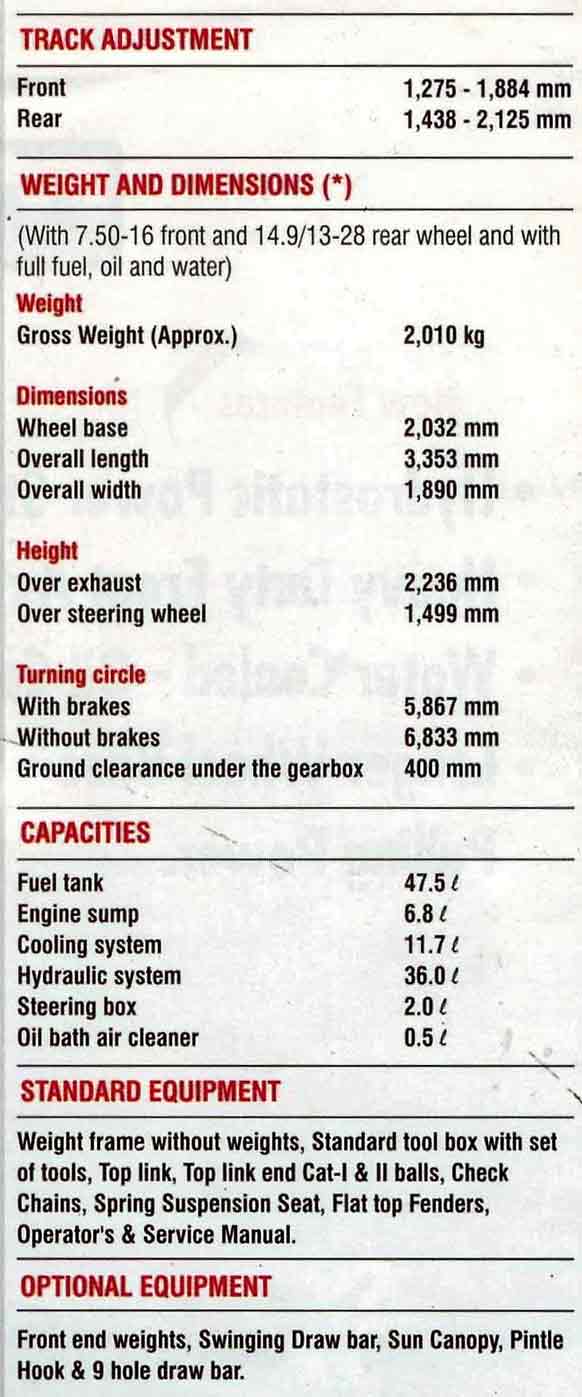 MF 360 tractor price is almost equal to its competitor model NH Ghazi tractor.