Al-Ghazi Tractors offer on new bookings is announced in December 2022. Offer is worth Rs. 100,000 on new tractor booking till December 2022. AGTL has announced this offer because of the current business situation which is at a decline.  This new offer scheme is attractive and charming for the customers.
الغازی ٹریکٹرز نے زمیندار بھائیوں کے لیئے دھماکہ خیز آفر کا اعلان کر دیا۔
Detail of Al-Ghazi Tractors offer:
This new offer on tractor booking includes the following benefits.
Free 200 liters of diesel
Free Delivery
Free Registration
High gloss paint
Extended warranty of 18 months or 1500 hours.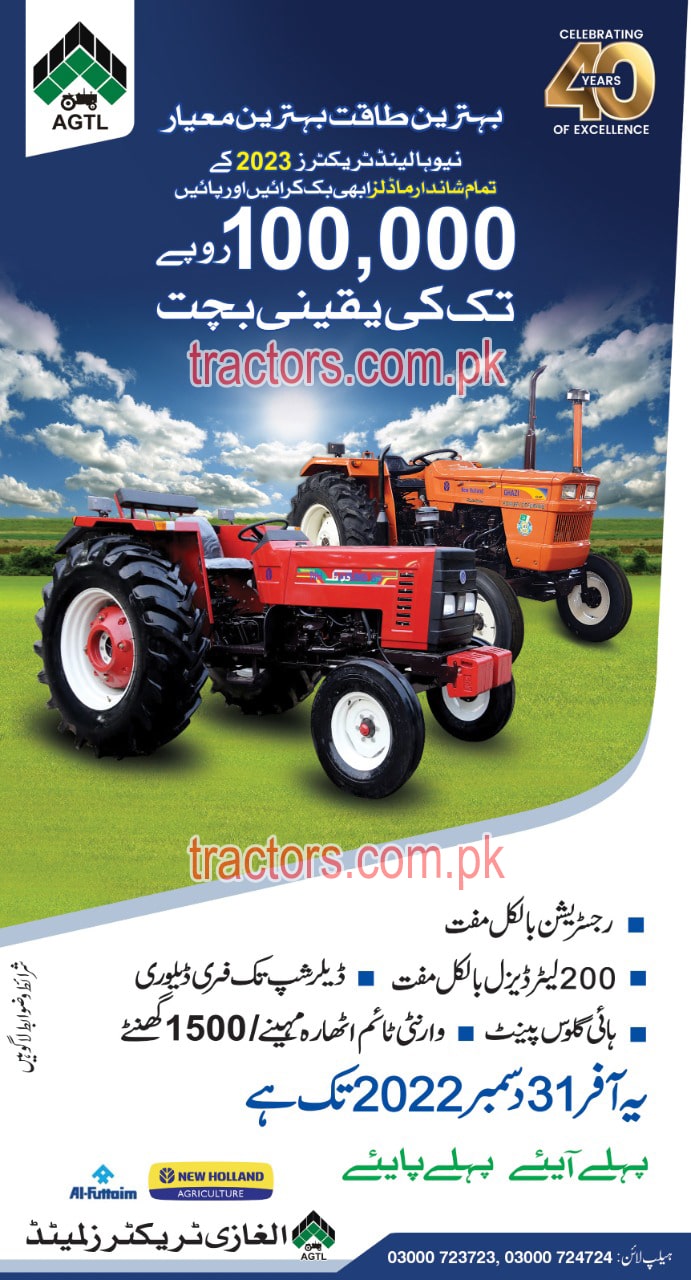 This free offer is available on a first come first serve basis.